Erin Sweeney Skidmore, E-RYT 200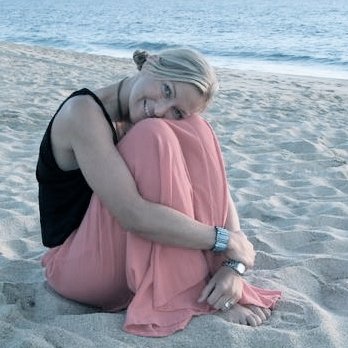 My love of yoga began 16 years ago in NYC, in a friendly little East Village studio. Finding the spirit, philosophy and movement of the practice immediately familiar and inspiring, I began to reap the benefits of a passionate practice. I formalized my yoga teaching skills at The Yandara Institute in Todos Santos, Mexico in 2007. Since then I have enjoyed over 1000 teaching hours and am currently a registered teacher with the Yoga Alliance (E-RYT 200). I actively study many of the diverse aspects of yoga – including asana, meditation, and kirtan.


The yoga lifestyle has long been a source of strength, balance, self-exploration and wellness for me. I teach Hatha, Vinyasa and Restorative yoga classes. Every class emphasizes movement and strength in asana, as well as other elements of yoga that invite a holistic and sustainable practice, such as breath work, alignment, restoring poses, meditation, music, and the essential practice of letting go! Above all else I encourage honoring and truly listening to one of the greatest teachers we have ~ our own bodies.
Available to teach private and group sessions.
Hatha, all levels
Vinyasa Flow
Restorative
Meditation


Registered with the Yoga Alliance since 2007.
Click here to listen to my newest music...
Would you like to be on my email list?
IMPORTANT NOTE: Your address will remain private and you will only receive occasional emails from me regarding new music and new classes.
**Prasanna ~ Sanskrit for Purity, Clarity, and Serenity